Ginn sur Mer Update
September 16, 2008
Hurricane-proofing Ginn sur Mer
It's been an active hurricane season in the Caribbean, what the locals call "windy season," but fortunately, you'd never know it on Grand Bahama Island, where all is well.
For the past 18 months, the Ginn sur Mer team has been working to ensure the community is built on a formidable foundation.  The property's infrastructure is being built to handle storms without problem.  Among the actions taken are:
Raising the entire property's foundation for residential units to 10 ½ feet above sea level
Ensuring all structures built on the island are up to Miami/Dade County's strict hurricane codes
Mandating all property owners to have a back-up generator and propane tank on-site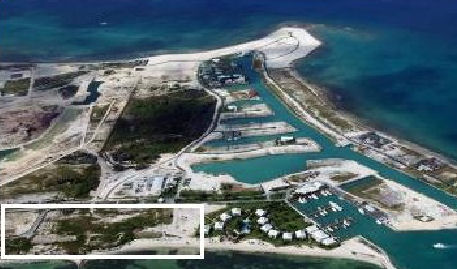 Hurricane-proofing Ginn sur Mer is a priority as this development take shape.  The actions taken now will help alleviate future concerns of residents in the future.
The Cottages at Ginn sur Mer
The community is growing quickly with the newest neighborhood being The Cottages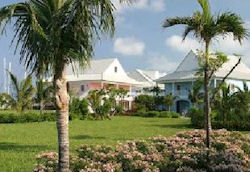 at Ginn sur Mer.  It is located directly next to the existing Inn at Old Bahama Bay.
The Cottages offer simplicity.  From the sandy roads to the tin roofs, The Cottages represent the Bahamian lifestyle. 
Residences will have oversized porches, open floor plans and fully-customizable interiors for owners.  Designed in a "quaint style," they are available in two-, three- and four-bedroom plans.  They will be delivered completely turnkey. 
If you might be interested in one of the Ginn sur Mer cottages, contact us at info@CondoHotelsBahamas.com for pricing and availability.
Other Construction Benchmarks
The reverse osmosis plant that will provide fresh water for the Palmer Golf Course is under construction and will be operational by late 2008.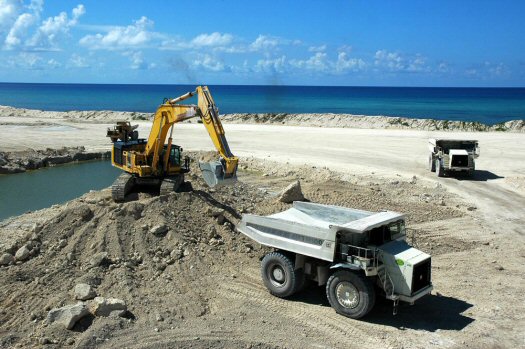 Construction was begun in late August on the Southshore Inlet.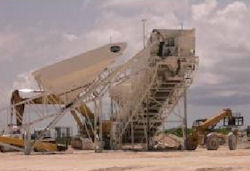 All canal excavation work in Beausoleil and Coquille is now complete.  Construction on The Beach Club in Coquille will begin by the end of September 2008.
Construction has begun on the main guard gate foundation.
The batch concrete plant located right on the construction site is just about complete and will begin producing concrete by the end of September 2008.
* * *
If you have any questions about Ginn sur Mer or wish to discuss homesites or The Cottages, please contact us.  We are delighted to answer any of your questions and can also put you in touch with our onsite Ginn sur Mer representative who can give you up-to-the-minute reports on the construction progress.
Contact us at info@CondoHotelsBahamas.com or call 305-944-3090.