Amenities at Ginn sur Mer
Ginn sur Mer will be one of the most lavish and magnificent vacation destinations ever built. As a $4.9 billion development, it will offer an unsurpassed range of amenities. Spread among 2,000 acres will be every type of luxury, activity and entertainment venue imaginable.
In that Ginn sur Mer will take approximately 10 years to build, details regarding some of the amenities have not yet been finalized. Listed below (with links to additional details)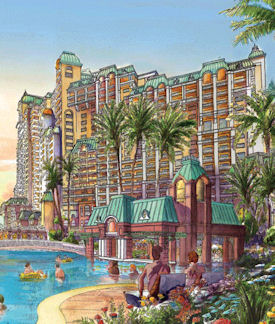 are the amenities already under development:
Want to know more about Ginn sur Mer and all that it will offer? Request our 17-page Ginn sur Mer Report. Or contact us with your specific questions. We promise you'll get a prompt, informative response.