Ginn sur Mer Update
Luxury Cottages to Be Released,
Reservations Being Accepted Now
June 5, 2007
Ginn sur Mer is gearing up to release its 190 cottages. These ultra-luxurious, single-family homes will be located in the resort core of Ginn sur Mer. They will be in close proximity to the heart of the community with all its restaurants, shopping, the casino, waterparks, nightclubs and more.
The concept behind these cottages is to offer a stand-alone one- or two-bedroom condo focused on the highest level of service and privacy. Yet owners will be within minutes of the main building and able to enjoy all of its amenities.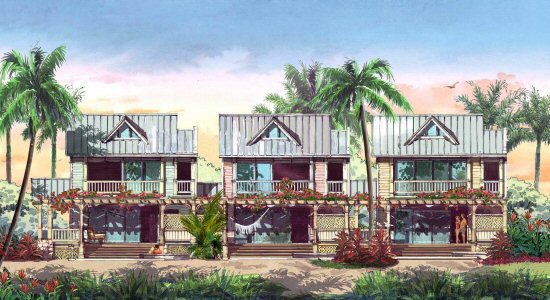 These cottages will also be infused with the spa component of Ginn sur Mer and all spa services will be available to owners in the privacy of their own cottage.
Each cottage will come fully furnished and will have its own private pool. Available are oceanfront as well as canal and marina views.
Prices for these cottages range from $900,000 to $1.9 million with an average price of $1.5 million. Ginn can help arrange 70% financing for buyers.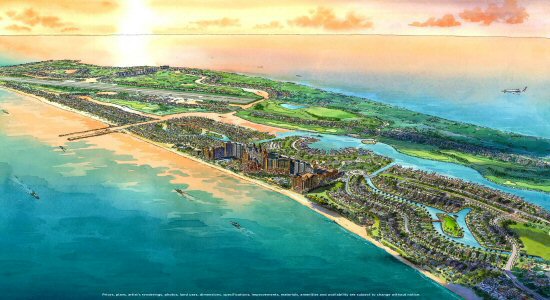 Investors interested in reserving a cottage at Ginn sur Mer must make a $5,000 fully refundable reservation deposit. They are not being asked to decide what type of cottage, now how much they want to spend, or even what site they would like at this time. They'll have an opportunity to determine that within the next couple of months as more information is provided to them by Ginn Resorts.
At this point, buyers are simply reserving a place in line to select your cottage. Again, the $5,000 deposit is fully refundable should the buyer choose to cancel their reservation down the road.
Buyers who are sincerely interested are encouraged to move fast. As there are only 190 cottages, these homes will be reserved quickly. We can answer any questions you have and provide you with the reservation forms upon request.
One last thing to bring to bring up. We have learned of a new resort, comparable to Ginn sur Mer, about to be built in St. Lucia called Le Paradis. The condo hotel component will be a Westin, a four-star property. It will have a Greg Norman golf course. You can read the details here, http://www.condohotelcenter.com/condo-hotels/non-us/westin-le-paradis.htm. And, of course, we can get you more information upon request.
Email us at Info@CondoHotelsBahamas.com with any questions on the above information.