Ginn sur Mer Update
Construction Moving Forward at Good Pace
January 19, 2008
As 2008 unfolds, progress is continuing at a good pace on Grand Bahama Island.
According to Ginn Resorts' development team, infrastructure for the first neighborhood of single-family homes will begin as early as February. This includes roads, water, sewer, power and fiber optic lines. Construction on the first oceanfront homes will begin by late spring or early summer of this year.
In the past 18 months, over 1.4 million cubic yards of muck were removed from the construction site and replaced with limestone taken from the canals and marina excavations. This is being done to raise the residential sites to an elevation of 10.5 feet above sea level.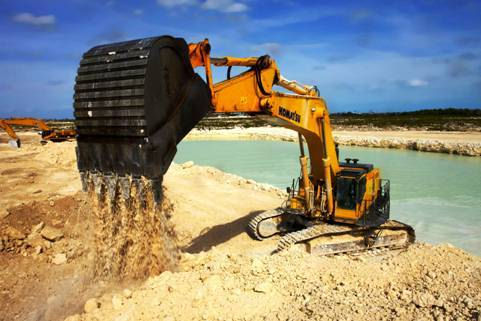 The elaborate canal system that will meander throughout Ginn sur Mer is rapidly taking shape. Over two miles of canals are now complete, including the marina site at the resort core, which measures over 300 feet across.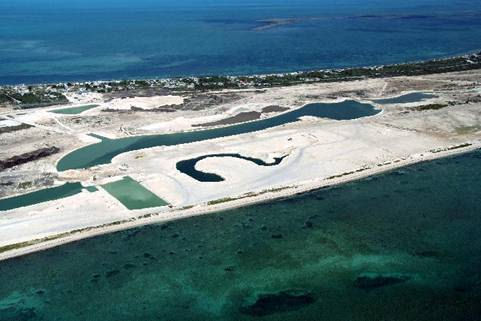 Aerial taken of the core in December 2007 showing the canal dredging.
Meanwhile, Wayne Smith, head of the golf course division, has begun work on Ginn sur Mer's Arnold Palmer signature golf course.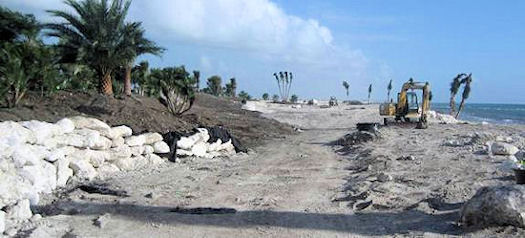 14th hole of the oceanfront Arnold Palmer signature golf course
He and his team have already shaped, planted and landscaped several holes, many of which will offer outstanding views of the ocean.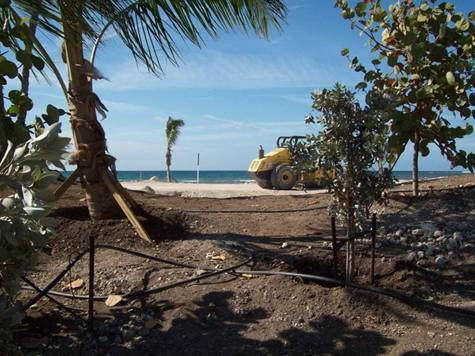 Now that most of the heavy construction work has been done, they plan to further ramp up the pace of designing each individual hole in the first quarter of 2008.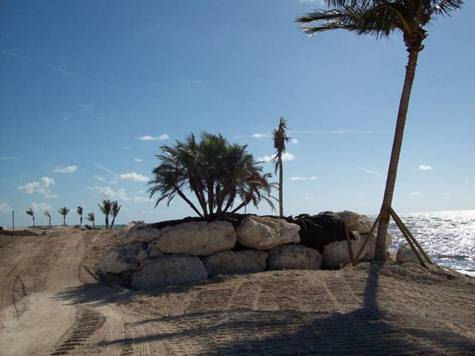 When complete, the Arnold Palmer signature golf course will become the home of the Ginn sur Mer Classic.
2007 proved to be a very successful and productive year for the development of Ginn sur Mer on Grand Bahama Island, and 2008 is slated to go above and beyond.
If you think you might be interested in a waterfront or golf course home at Ginn sur Mer, I encourage you to contact us for details on available inventory.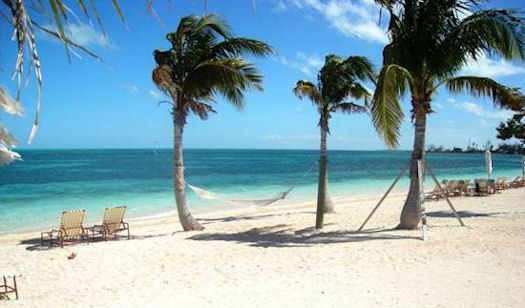 North Shore Beach at Ginn sur Mer
If your interest is in the condo hotel units that will eventually grace the shores of Ginn sur Mer, let us know.  We are in touch with the Ginn development team on a regular basis, and we'll let you know when those units can be reserved at the earliest pre-construction pricing.
Contact us at info@CondoHotelsBahamas.com or call 305-944-3090.