Ginn sur Mer Update
April 3, 2008
Ginn sur Mer on Grand Bahama Island is ahead of schedule according to the development team in a recent article from the Freeport News published on February 1, 2008. "We put up $160 million in cash that's sitting in an account to take any question out of the minds of people of how committed we are to the community (Ginn sur Mer)," Bobby Ginn stated in the article.
The monies he is referring to allow for the completion of the following components at Ginn sur Mer:
Arnold Palmer Signature Course:
The first of two championship courses to be designed at Ginn sur Mer

Main roadways through the community to include water, sewer and paved roads

Front gate into the community

First phase of the Grand Canal

First phase of the Palace, the main focal point of the club community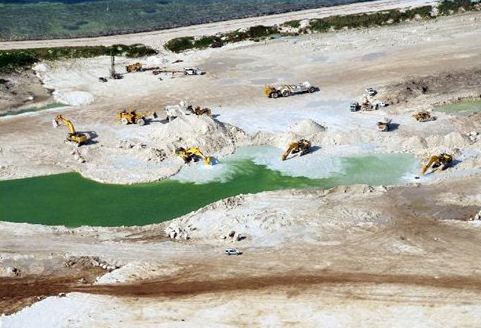 The Ginn development team is pushing hard to prepare the site for the anticipated home and condominium construction which will start late in 2008.
Ginn Golf Course Update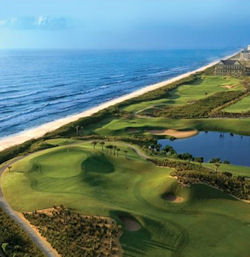 Arnold Palmer's signature design at Ginn sur Mer is coming to life with over six holes shaped. As of today, the 14th hole also includes a tremendous amount of landscaping, and holes 15 and 16 are preparing to add landscaping later in April.
"We are planning to turn this place green this spring," says the golf construction team. Starting this spring, the plan is to ship over sod on barges from the States to Ginn sur Mer for four golf holes; 14, 15, 16 and 17.
This one effort to go GREEN will bring Ginn sur Mer to life and one step closer to realizing this epic community.
Ready to build your Island Home?
Are you ready to build on your homesite at Ginn sur Mer? Announced this past week by Ginn Lifestyles, the Featured Builder program is being finalized, and the date of August 1, 2008 is the target date for construction to start on the model homes in Marin Court's canal homesites.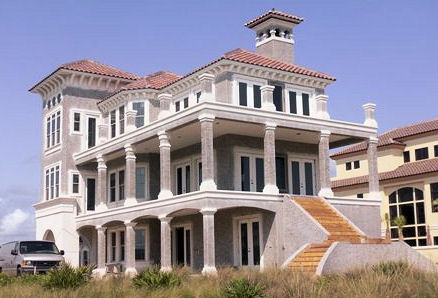 "We are excited about starting on the model homes this summer at Ginn sur Mer," Ken Fox of Fox Development and Ginn Featured Builder explains. "We have spoken to a handful of members who have shown immediate interest in working with us to begin to laying out plans and drawings for their home."
Condominium Release
2008 will also see the first release of the luxury cottages located in the resort core of Ginn sur Mer.
This will mark the first turnkey release in Ginn sur Mer and will focus on the highest level of service in the epicenter of the community.
Upcoming Events at Ginn sur Mer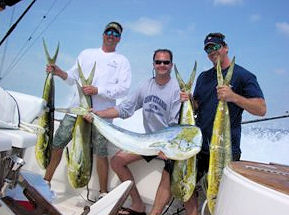 Need a reason to head over to the island? Here are a few good ones!
Air temperature is 80°
The fish are biting: Tuna, Bonefish, Grouper and Snapper
Mike Schmidr Tournament
Allied Bertram Rendezvous
Junkanoo
Croon at the Moon at Old Bahama Bay at Ginn sur Mer
Want to know more about homesites, luxury cottages or the condo hotels that will eventually be available at Ginn sur Mer? 
Contact us at
info@CondoHotelsBahamas.com
or call 305-944-3090.