Condo Hotels, 10 Questions You Should Ask Before Buying
By Joel Greene
President, Condo Hotel Center
www.CondoHotelCenter.com
Often advertised as vacation home investments, condo hotels offer an interesting and exciting alternative to timeshares and other second homes.
Essentially, they are condominiums located in four- and five-star hotels in places like Miami, Orlando, Las Vegas and the Caribbean. As an owner, you can use your condo when you'd like. When not using your unit, you have the option of placing it in the hotel's rental program. You'll receive a percentage of the revenue it generates, usually about 50%, while the balance, goes to the hotel management company.
How can you choose a condo hotel unit, one that will meet your expectations for a vacation home, is likely to produce a healthy revenue that offsets its costs, and will appreciate down the road?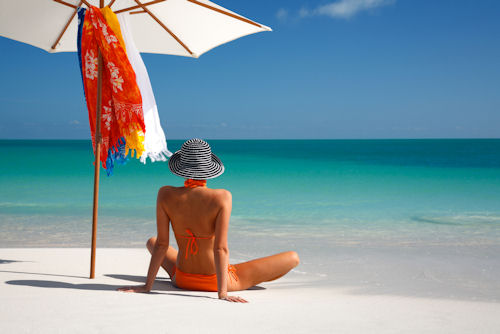 Consider answers to the following 10 questions when evaluating a condo hotel property:

1. How do condo hotels differ from other types of vacation homes?
Condo hotels are not your typical second homes. They are luxuriously-furnished condominium suites in some of the most famous hotels and resorts around the world. The properties are usually large, high-rise, hotels and come with premium amenities like valet, concierge and maid service. Prices can range from $250,000 to over $1 million for prime properties.

2. Is a condo hotel right for you?
The ideal condo hotel buyer is someone who wants a luxury vacation home but will only have time to use it two to eight weeks a year (does not have to be consecutive weeks or the same weeks each year). The rest of the year, he or she would like a professional management company to handle the maintenance of the unit and renting it out. The income the unit generates should help to cover maintenance and tax expenses as well as some or all of the mortgage payment.

3. Is the condo hotel in a location where you want to vacation each year?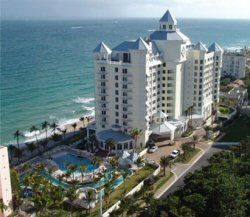 Does the condo hotel's location offer you the beaches, golf course access or theme park proximity that you always dreamed about for your vacation home? If you'll be flying to this vacation home, how close is it to a major airport?
You should also consider whether the property is located in a popular vacation destination, one that is likely to do a healthy tourist or business trade and will therefore generate significant rent revenue when you're not using it.

4. Does the condo hotel have a major franchise or experienced operator?
The key to a successful condo hotel investment is the hotel operator. The better the operator and the franchise, the more likely the success of the property.
A condo hotel with a name brand like Ritz-Carlton, Hilton, Starwood, Ginn or Trump can often generate more revenue than a non-brand because it can charge higher room rates and also benefits from international advertising and a centralized reservation system.

5. Does the condo hotel have any on-site amenities that will draw guests
such as a well-known health club, full-service spa, casino, water park, restaurants, retail shops or golf courses?

You'll want to choose a condo hotel that has amenities you'll enjoy using and will also help to attract hotel guests and repeat visitors. Higher occupancy rates translate into more annual rent revenue to unit owners.

6. Does the individual condo hotel unit that you're considering in a condo hotel meet your needs?
Does it have enough bedrooms, enough square footage? Does it have adequate kitchen facilities? Does it offer an appealing view? Is it furnished to meet your tastes? Does it offer any owner storage?

7. Is the developer reputable?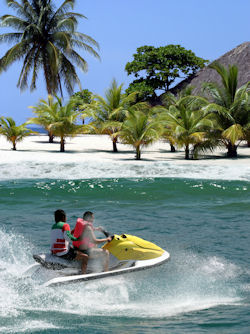 Does the developer have extensive experience building resort properties? Is the developer financially solid? Is the developer going to have any involvement in managing and operating the property when complete? A developer who plans to stay involved in the future operations has a vested interest in creating a quality property.
Lastly, because you're most likely buying a condo hotel unit in pre-construction stages, then you'll want to be sure you can trust the developer to fulfill his promises.

8. Is it a good time to buy this particular condo hotel?
Pre-construction buying opportunities offer you the best chance to purchase a condo hotel unit when prices are low and selection is great.

9. Will the condo hotel unit appreciate?
While personal enjoyment as a vacation home should be your primary reason for considering a condo hotel purchase, it's certainly worth considering whether the property you want has good appreciation potential.
Look at surrounding properties and area appreciation rates. Does the condo hotel have lots of competition? Is it different or better than area properties? How has the demand been since the property first came on the market? How long do you plan to hold onto the property? If it's more than one year, you have a better chance of realizing solid appreciation.

10. Should you use a realtor to purchase a condo hotel unit?
A realtor who specializes in condo hotels and is familiar with the area in which you're looking can often help you determine if the condo hotel you're considering is a viable project with a quality developer and is likely to appreciate over the years. He or she can also provide you with objective information on other condo hotel properties, enabling you to comparison shop.
All realtor commissions on condo hotels are paid by the seller (developer), never the buyer. The prices of the condo hotel units are always the same whether you purchase through a realtor or one of the onsite sales people at the condo hotel itself.
Therefore, since the property information and professional advice are essentially free to you, it makes good sense to enlist the services of a realtor.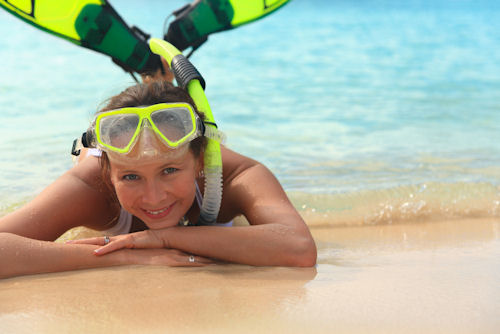 About the Author:
Joel Greene is the President of Condo Hotel Center in Miami, Florida, a resource for all types of condo hotel information and a global leader in condo hotel sales. Visit his information-packed website at www.CondoHotelCenter.com for listings, prices and photos of condo hotels.
At Joel's website you can sign up for his Property Alert newsletter which notifies readers of new condo hotel properties coming on the market and provides useful information about condo hotel developers and trends.
If you are interested in international investing, be sure to visit Joel's Dubai website, www.CondoHotelsDubai.com. For information on Trump brand condo hotels, visit his website, www.TrumpCondoHotels.com.