Development Fuels Staggering Growth in Caribbean
By Devona Walker
Herald Tribune - February 19, 2007
The TV commercial shows a pale, stressed, quite possibly neurotic yuppie being confronted compassionately, but firmly, by her loved ones.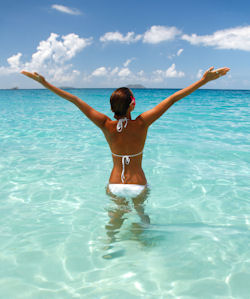 Their message is that she needs to chill out, relax.
This is a "Bahama-vention."
Caribbean nation-states, the Virgin Islands and parts of Central America -- think Costa Rica and Belize -- are undergoing staggering growth, fueled largely by high-end, coastal developments catering to wealthy Americans.
Development in the Bahamas has helped yield nearly a 60 percent increase in cash assets at the country's commercial bank from 2002 to 2005 -- $66.3 billion to $105.8 billion. In the Dominican Republic, the commercial bank reported a 36.34 percent increase, from $161 billion to $220.6 billion during the same period.
Big cash deposits also are mounting in Barbados, Belize, St. Kitts and Nevis, Trinidad and Tobago, Jamaica, Costa Rica and the U.S. Virgin Islands.
The boom -- including multiple multibillion-dollar hotel/resort and residential developments that are still under construction in all the major markets of the Caribbean -- is fueled by investors not just from the United States but around the globe.
Among the roster of players are Sol Kerzner, the flamboyant South African hotel and gambling magnate, and Edward "Bobby" Ginn, of Orlando's Ginn Resorts and the Grand Bahama's Ginn sur Mer, one of the largest, privately held resort development and management firms in the Southeast.

With the ink on Baha Mar Ltd.'s new multibillion-dollar project still wet, the privately held group of U.S. and European investors have become the new big boys of the Bahamas.
Some Southwest Florida developers were early adopters of the notion of developing in the Caribbean and Central and South America.
Bradenton's Kelly Frye opened offices in St. John, U.S. Virgin Islands, nearly six years ago.
"It's like the Florida frontier for the early 1900s, when Florida was largely undiscovered and undeveloped," Frye said of the Caribbean. "The views, the vistas, the serenity is unparalleled. You can get a quarter of an acre lot with postcard paradise views for a fraction of the cost of a waterfront lot here in Florida."
The new international division of Michael Saunders & Co., the Sarasota-based real estate company, is selling homes in the Roco Ki resort, a 2,700-acre luxury oceanfront enclave in Punta Cana, Dominican Republic.
And last month, Saunders announced that it had been tapped as the exclusive U.S. broker for a former Club Med property in Eleuthera, Bahamas. The French Leave Resort, formerly 300 Club Med vacation units, will consist of 68 residences, 17 villas, 10 cottages and 10 ocean estates, all on the ocean. French Leave Marina Village will have another 32 "Colonial Residences," 12 colonial-style homes and 50 yacht slips.
Local developer Mike Carter, owner of Bradenton's Mike Carter Construction Inc., owns land in Manuel-Antonio, near Quepos, Costa Rica.
He divided the parcel into 18 lots -- at $300,000 to $400,000 per lot -- and is building single-family homes.
The property fronts the Pacific Ocean on one side, and the jungle on the other.
Ten lots already have sold, all to North Americans.
The Caribbean Appeal
Joanne and Lee Hammond are a couple who live in Sosua, Dominican Republic (a place known in some circles as the Acapulco of the Dominican).
The Hammonds, who jointly own a Re/Max franchise, say many retiring baby boomers are choosing the Caribbean over Florida.
Three years ago, Americans accounted for only 15 percent of home buyers in the Dominican. The figure might be as high as 50 percent now, Joanne Hammond said during an recent interview on the eve of a meeting with a Miami developer.
The developer was planning to look at 13 acres of beachfront on the market for $3 million, considerably more than what its present owners paid but far less than what similar property would fetch in the United States.
"We're less expensive than most of the Caribbean, and on the north coast, hurricanes are rare," Joanne Hammond said. "The baby boomers are looking for place to retire. I know a lot of people used to go to Florida. But it's gotten too expensive."
With huge swaths of waterfront real estate still to be developed, experts think that the Caribbean will be a target for years to come.
Developers have established strong allies within the Caribbean governments.
The Bahamian government has enacted something called the "Anchor Policy," intended to encourage commercial development on 32 of the country's 35 inhabited islands. It provides tax incentives.
The Bahamas also has a progressive residency program, offering economic residency to anyone who invests more than $500,000 in the country. That does not allow investors to work there, but they can live there year-round.
With those kinds of incentives and the proximity of places like Freeport, Bahamas -- 58 miles from the Port of Miami, or a three-hour trip by high-speed ferry -- making a pitch to U.S. developers is not too hard. Even in a lean real estate market.
"Real money always looks for good projects to put into. That's a constant every year all year, regardless of what's happening in the economy," Frye said. "Developers have recognized the demand for tropical developments, and they are responding to the demand.
Last month, Baha Mar Resorts, Harrah's Entertainment and Starwood Hotels finalized an agreement to develop a multibillion-dollar destination resort in the Bahamas, which will be the Caribbean's largest single-phase destination resort.
"From my point of view, this is just the beginning. The growth forecasted for this area, the sheer number of projects that haven't even started building yet," Baha Mar Ltd. President Don Robinson.
"The real development is just beginning."
Baha Mar's 1,000-acre, mixed-use project planned for Nassau, Bahamas, will include about 4,000 guest rooms, a 100,000-square-foot casino, golf course, moorage, spa and about 20 acres of beach.
The Bahamian government has partnered with the developers, providing help with infrastructure to help revitalize the area.
In a a separate agreement, developers signed on for an $80 million propertywide renovation and reflagging of the Radisson Cable Beach & Golf Resort.
The project is expected to create 5,000 jobs, generate $4.7 billion in tax revenues and inject $11.2 billion into the Bahamas gross domestic product during the next 20 years, predicts Global Insight, a financial analysis and forecasting company.
Big Impact
Those kinds of projects are having a broad impact in the Caribbean.
In parts of the Dominican Republic, median home prices have soared 30 percent to 50 percent over the past three years. Areas of the Bahamas have seen even more striking increases and over a longer period of time.
Prices will likely continue heading north as more North Americans choose to retire and live there.
Frye, the Bradenton developer, hears all kinds of stories from new residents.
"I'll give you an example of an atypical retiree couple. They moved to U.S. Virgin Islands. They bought a 50-foot motor yacht, rented a slip on St. John's, and they're in their 40s, and they are able to retire," he said.
But now the couple runs a commercial fishing business from their yacht.
"They are deciding to spend the second half of their careers in the place they want to live the rest of their lives and die."
More typical are folks who find that they love the lifestyle, which, even by Florida standards, is slow.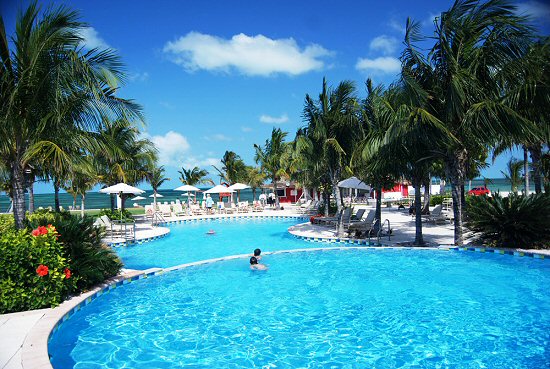 Frye knows another couple who settled in Florida from New York, but decided that the Sunshine State -- even by their Big Apple standards -- was way too fast-paced.
They headed for the Caribbean.
"Now, they are living in a society and a culture with a much slower pace."