Water Parks & Pools of Ginn sur Mer
What would a Caribbean resort be without a variety of water-themed venues! Ginn sur Mer will include not one, but two multi-acre outdoor water parks. They will feature "super pools," slides, wave pools, lazy rivers, and rides. Ideal for families, they'll offer something for everyone young and old. The estimated budget to construct the two water parks is an impressive $20 million.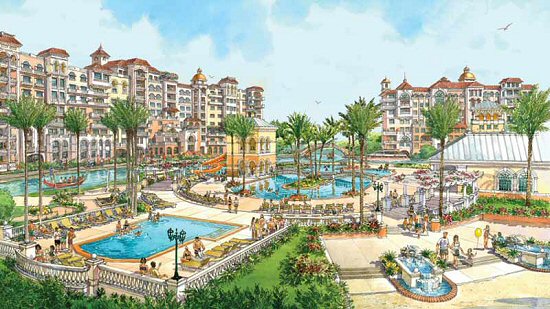 In addition to the water parks, Ginn sur Mer will have an abundance of extraordinary pools located throughout the resort's 2,000 acres - "super pools," infinity edgeless pools, pools with slides, pools with bubbles and even pools with tropical fish.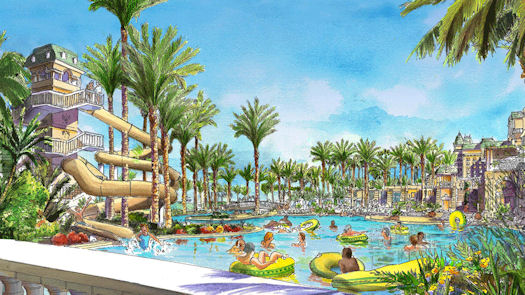 Guests of the resort will be able to blend relaxation on the beach and dips in the year-round warm waters of the ocean with poolside fun in grand style.