Apollo's Spa at Ginn sur Mer
As a five-star resort and a world-class destination where people will come to "get away from it all," it's only natural that Ginn sur Mer will feature a top-of-the-line spa.
Appropriately named for the Sun god who brings life-giving heat and light to Earth, Apollo's Spa will deliver an impressive array of rejuvenating treatments designed to help you escape the stress of everyday life.
From complete packages to massages, facials, wraps, sea-inspired treatments, aroma therapy, masks, hair styling and nail artisty, the spa will offer the highest level of personalized attention.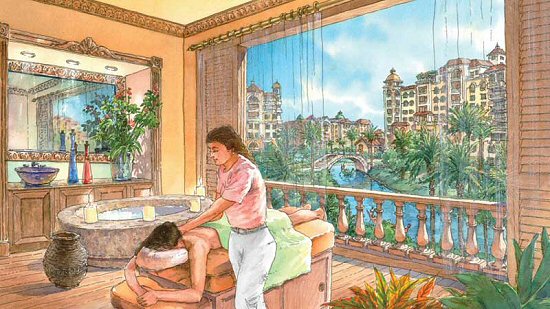 It will also include a state-of-the-art wellness and fitness center. Let your cares drift away as you embark upon a journey of renewal and relaxation at Apollo's Spa.