Grand Promenade at Ginn sur Mer
Along the yacht marina at Ginn sur Mer will be a long, pedestrian walkway to be called the Grand Promenade. It will feature a variety of elegant restaurants, including many cafes with outdoor seating. It will also have designer shops and specialty boutiques.
Walking along the promenade, you will be able to see the yachts arriving, day boats headed out for sightseeing adventures, and water taxis transporting guests to the golf courses, beaches, casino and pools.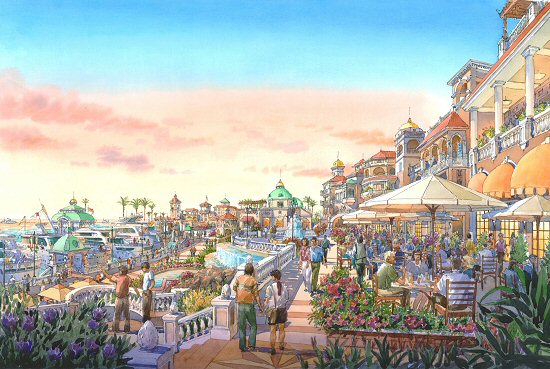 Shopping, strolling and just watching the boats go by while sipping on a glass of white wine are likely to become favorite pastimes at the resort.