Monte Carlo-Style Casino at Ginn sur Mer
Casinos on the French Riviera are the inspiration for Ginn sur Mer's casino - very sophisticated, upscale and classy. Ginn Clubs & Resorts has stated one of its objectives is to make Ginn sur Mer "the Monte Carlo of the Caribbean."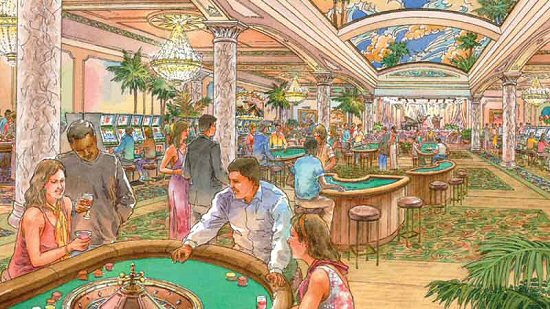 The casino on Ginn sur Mer will provide over 55,000 square feet of gaming fun, making it the largest casino in the Caribbean. For comparison purposes, the Atlantis Resort casino on Paradise Island will be approximately 50,000 square feet.
Ginn sur Mer will offer all types of gaming from baccarat and blackjack to roulette and slot machines.