Private Airport at Ginn sur Mer
What could be more convenient than landing your private plane right at the resort! Ginn sur Mer will have its own airport to service resort owners and guests.
It will have a 5,500 foot runway, able to accommodate most charter planes and private aircraft. The airport will even include its own customs facility. Resort owners and guests will be able to secure their planes in one of several convenient tie-down areas.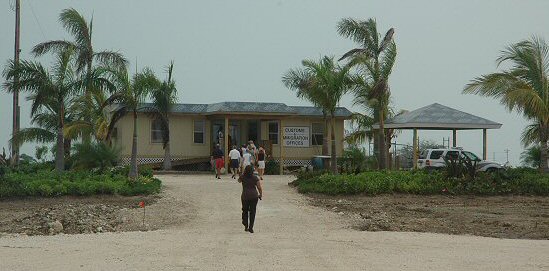 This temporary customs office will soon be replaced by a permanent customs office for Ginn sur Mer.
Initial work has already been done on this airport and runway, and many visitors coming to see the Ginn sur Mer site are able to land there. A temporary customs office is operational at this time.
Currently the Grand Bahama International Airport, a first-class facility just updated at a cost of $50,000,000, is located on the eastern portion of the island. Ginn sur Mer will be located on the island's West End.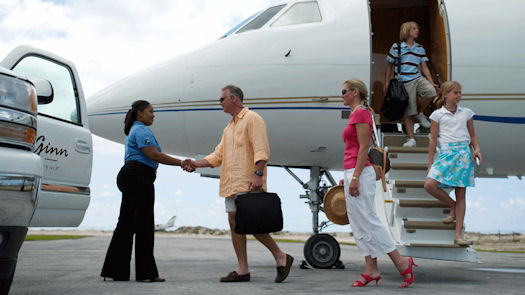 Ginn sur Mer will have a private airport for resort owners. The first airstrip is already operational.
Ginn Clubs & Resorts plans to build an access road from the international airport directly to Ginn sur Mer, reducing what is currently a 45-minute drive to just 20 minutes. The Grand Bahama International Airport is serviced by numerous commercial airlines.