Tide of Investment Sweeps Bahamas
By Nancy Beth Jackson
Reprinted from the International Herald Tribune - October 18, 2007

NASSAU, Bahamas: This archipelago where Columbus discovered the New World and Hemingway fished has long been a winter hideaway for the super-rich, the titled and the famous, protecting their privacy and often their fortunes in lush enclaves far from the cruise-ship crowd.

Until now, the 700-plus islands have escaped the global real estate rush for a simple reason. "We have a limited supply of inventory," explained John Christie of H.G. Christie, a Nassau real estate agency established in 1922, when the country was still a British colony. That is about to change.

From the capital city of Nassau on New Providence to less sparsely populated islands in the chain, high-end residential projects are in development with amenities that almost routinely include golf courses designed by champions, equestrian centers, full-service marinas accommodating vessels as long as 200 feet, or 60 meters, private air strips, dive shops, spas, unspoiled beaches and turquoise waters.

Almost anything built in the Bahamas these days is considered upscale, with developers courting clients who have multiple homes around the globe. But the prices, linked to the American dollar, look like bargains to anyone paying in pounds or euros.

Given Florida's proximity to the Bahamas - only about 50 miles, or 80 kilometers, at the closest point - the primary market for the luxury construction will be the United States and Canada, but the strength of European currencies, favorable residence requirements and tax laws draw investors from farther afield.

J.F. Barton Contracting of Houston, for example, which is developing Roker's Point at Emerald Bay in the Exumas, made its first sale to Millwood International, whose stockholders come from northern England. Multifamily condominiums are planned on the 2.7-acre, or 1.1-hectare, parcel.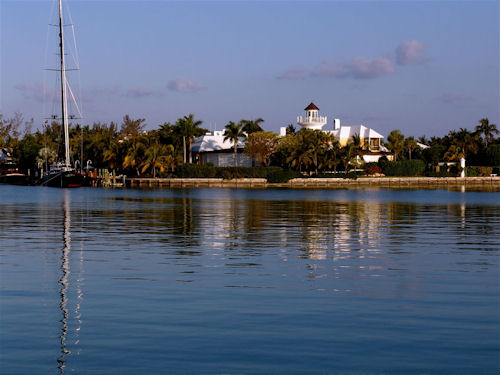 On New Providence, Lyford Cay, whose residents include Sean Connery, has been the international gold standard for gated luxury. Now another of its homeowners, Joseph Lewis, the British-born founder of the Tavistock Group, is working with the golf champions Tiger Woods and Ernie Els to develop Albany Golf & Beach Club. The original mansion on the property and the Ocean Club, a resort and residential development on Paradise Island, were featured last year in "Casino Royal," the latest of many James Bond movies filmed in the Bahamas.

The Ocean Club is part of the Atlantis complex created by Kerzner International, which has a monopoly on Paradise Island until 2034. Lots at the Ocean Club, with a marina and a golf course designed by Tom Weiskopf, doubled in price in the first four years and doubled again in the last two years, said Robin Brownrigg, an appraiser and president of Bahamas Realty. A $1.3-million lot now could sell for $3 million to $5 million, he estimated.

Kerzner's Atlantis Resort rises like a sugar-spun fantasy on Paradise Island but soon will be rivaled in size and imagination on Grand Bahama by the Florida developer Bobby Ginn's $4.9 billion Ginn Sur Mer. The resort community promises a Monte Carlo-style casino, nearly 12 miles of beaches, a private airport accommodating the largest corporate jets, a grand canal and golf courses by Jack Nicklaus and Arnold Palmer.

"We've been to every island in the Caribbean researching and ended up in the Bahamas," said Greg Ulmer, vice president for sales and marketing at Ginn Sur Mer. Internationally, residences will be offered through a Ginn office in England and test marketing in Beijing.
Hutchison Whampoa, the Hong Kong conglomerate that manages the island's ports in partnership with the Grand Bahama Port Authority, has just announced Silver Point Ocean Club, only 120 units but each with its own boat slip for crafts up to about 90 feet.

"We have a lot of land banked to do future projects," said Jon Markoulis, CEO of Hutchison Development in the Bahamas.

Rum Cay, the size of Manhattan, had about 80 inhabitants and no electricity when John Mittens first visited in the 1980s. The British telecom engineer, who founded Interoute, Europe's largest fiber-optic network, says he was "immediately smitten." Today his Nassau-based Montana Holdings is developing the 870-acre Rum Cay Resort Marina. Condo townhouses start at $900,000; beach property goes for as much as $3.5 million.

"Now you can dial the world from Rum Cay. A large fiber-optic cable connects all the islands with infinite bandwidth for all communication and entertainment. When we first went there, no one could call on cellphones," Mittens said. He added with some regret, "Today, phones keep ringing."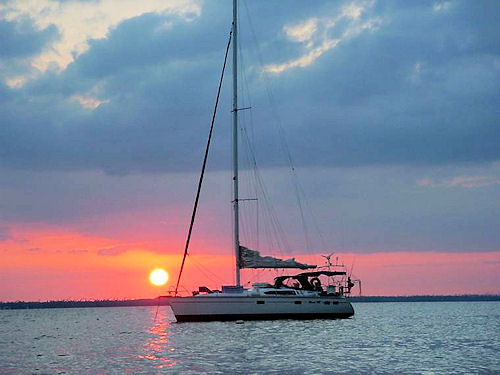 With a protected 27-acre marina, which can accommodate the largest yachts, Rum Cay initially targeted North American boaters and fishermen but now sees an international market. "We've been in earnest discussion with people in the U.K. and developing sales channels in the U.K. and other places like the Middle East and Russia," Mittens said.

"Europeans tend to travel very well. The Brits, the Dutch, the Germans, the Scandinavians don't have trouble with distance. It's the same travel time as to Florida."

On Great Abaco Island, Peter de Savary, the British-born entrepreneur, has started the Abaco Club on Winding Bay with The Ritz-Carlton. The private club, with cottages and estate-size lots, features a Scottish-style golf course designed by Tom Mackenzie and Donald Steele.

Great Guana Cay off Abaco, formerly a Disney cruise-ship destination, is the site of Baker's Bay Golf & Ocean Club, developed by the Discovery Land Co. of Scottsdale, Arizona. With prices as high as $5 million, buyers have a choice of beachfront homesites, beach club cottages and boathouses where the family yacht can be moored below. Baker's Bay plans to court Europe's yachting set through representatives in England.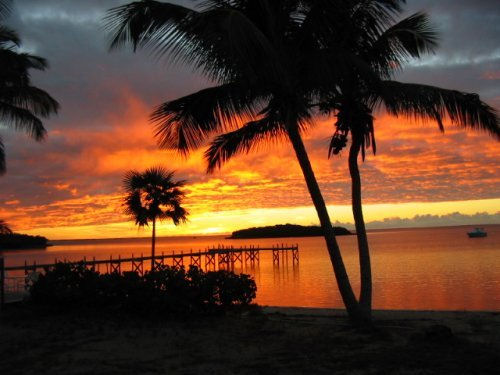 Eleuthera, a fishhook-shaped island with pink-sand beaches, is retooling old sites for the new rich. Cotton Bay Estates, the first high-end project led by native Bahamians, recalls the days when Juan Trippe, Pan American Airways founder, created the Cotton Bay Hotel and Golf Course as a playground for his friends. The new Cotton Bay is being built adjacent to the old site. A Club Med, destroyed by a 1999 hurricane, is being redeveloped as French Leave Resort with oceanfront condominiums and residences.

Windermere Island, Eleuthera's equivalent of Lyford Cay, is a favorite with the Mountbatten family, including Prince Charles, and counts an Irish duke among its residents. The late David Hicks, designer and father of the prince's goddaughter and cousin, India, built an Egyptian-themed home there. She now makes her home and living on nearby Harbour Island, which she predicts will be the next St. Barts.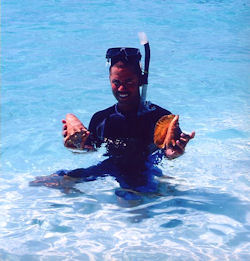 Because the Bahamas have catered to the super-high-end, which often deals only in cash, the country has escaped the overbuilding, flipping and mortgage woes of neighboring Florida, but new developments have raised land-use and environmental concerns. Some residents of New Providence, where 70 percent of the roughly 300,000 Bahamians live, worry that more gated communities will squeeze them into the center of the island.

For now, private estates and private islands remain the heart of Bahamian luxury real estate. A British buyer recently arrived in Nassau cash-flush after selling property in England. He needed only a few days to scoop up a three-acre waterfront mansion, which had languished on the market for several years; it sold in the $3 million range. Private islands, acquired by celebrities like Nicolas Cage and Johnny Depp, can still be found for as little as $350,000, said Christie of H.G. Christie, but that would buy "only a little rock."

What the Bahamas has lacked in inventory, it makes up for in the number and variety of islands. Christie sees the Bahamas quickly overtaking Barbados as "the little England" of the Caribbean. "They just have one island," he said.