Ginn Development Company,
an Impressive Past
Big Plans to Become a Premier Hospitality Company in Future
(Information and excerpts culled from article in The Orlando Sentinel by Jack Snyder, Sentinel Staff Writer, Published February 19, 2007)
The president and chief executive officer of Ginn Development Co. LLC has a simple philosophy: "Keep everybody happy. Help everyone enjoy life to the fullest."
Edward Robert "Bobby" Ginn is one of the biggest developers in Florida. His goal, he says, is to build a huge, vertically integrated hospitality company.
"As time goes on, hospitality operations will surpass development," Ginn, who also founded the company, predicted recently. "We're building a premier hospitality company."
Ginn's Central Florida company, which does business as Ginn Resorts, has more than 40,000 acres in its land bank. It has already has launched nearly two dozen projects across the country and in the Bahamas.
The company has been based in Celebration, Florida since 2002. Now Ginn is planning to move his headquarters to his first local project -- Reunion Resort & Golf Club of Orlando.

Ginn Resorts is actually an umbrella corporation for a host of other Ginn companies. One Ginn operation oversees construction of his resorts. Another handles the marketing and sales. Yet another manages the owner associations and provides security and other services. There's also a property-management company and a financial-services unit that offers mortgages to would-be buyers.
Ginn said his vision is to create resorts that are not just hotels or residential communities. Rather, they are designed to be all-in-one destinations in with first-class amenities. "We're going to provide everything guests need to really enjoy themselves," he said. "It's all about creating the best environment we can for customers."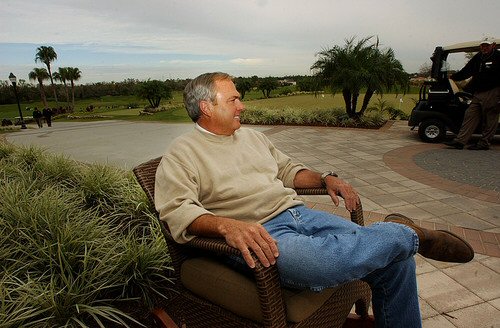 Bobby Ginn, one of Florida's largest developers, has big plans for the future of his company and the destination resorts he's designing. (Photo credit: Hilda M. Perez, Orlando Sentinel)
Those who buy homes or condos usually have the option to place their property in resort-run rental programs, helping to generate income when they aren't staying there. That concept, widely promoted as condo hotels, has in recent years gained popularity in the U.S. and Europe, especially the United Kingdom, Orlando's largest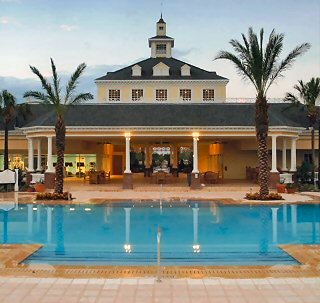 source of international visitors.
In Central Florida, Ginn Resorts is developing the 2,300-acre Reunion Resort, south of Disney on Interstate 4, and an ultra-exclusive country club community called Bella Collina, on the western shore of Lake Apopka near the Lake County town of Montverde.
Bella Collina is about 95 percent sold, while Reunion Resort is almost out of inventory, though it is still developing both home lots and condominiums.
Most Ginn resorts have a golf component, with some of the top names in the business -- Arnold Palmer, Jack Nicklaus and Tom Watson included -- hired to design the courses.

The biggest development will be Ginn sur Mer in the Bahamas, a 2,000+ acre project that will encompass everything from marinas and a casino to signature golf courses and restaurants. Over 4,000 condo hotel units and several hundred homes will be part of the Ginn sur Mer project.
But Ginn is not limited to tropical endeavors. The company is also moving into ski resorts. Developments in Vermont and Colorado target skiers. A 6,000-acre development near Boone, N.C., will offer golf but is also near several Appalachian ski resorts.
The enjoy-life rule for luring customers also has led Ginn to sponsor events such as concerts for resort owners and guests. The company's properties are now involved in three LPGA golf tournaments and a PGA Champions Tour event, and Ginn has sponsorship deals with some of the sport's biggest names, including LPGA standout Annika Sorenstam and Lee Janzen of the PGA Tour.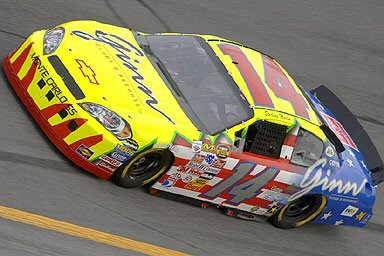 Ginn Sports Entertainment LLC was created a couple of years ago to look after the company's professional-sports endeavors, which now include ownership of a NASCAR Nextel racing team. The newly renamed Ginn Racing, based in Mooresville, N.C., can be employed as an amenity for customers, business associates and others seeking prime access to drivers and behind-the-scenes action at races.
"These are events where you can have a lot of fun," said Ginn, who also noted that NASCAR races reach huge television audiences, who will see the Ginn name on cars advertising his resorts (though the cars' prime sponsors are the U.S. Army and Waste Management).

Bobby Ginn has been involved in real estate development nearly all his life. He started working with his father in Hampton, S.C., building a few homes a year. Soon the company was building 700 houses annually and moving into commercial development.
Striking out on his own, Ginn developed his first golf course in 1971 at Pleasant Point, a community near Charleston. He later moved to Hilton Head Island, S.C., where a series of development successes were derailed by crushing debt that led to a major career reversal in the 1980s.
Although nearly broke after that debacle, Ginn began rebuilding almost immediately. By the mid-1990s, Ginn looking at Palm Coast, the giant development that fronts both the Atlantic Ocean and the Intracoastal Waterway in Flagler County. He and his partners developed a business plan that would persuade baby boomers with no interest in retirement -- as defined by their parents, at least -- to buy into top-quality resorts in Florida, South Carolina and elsewhere.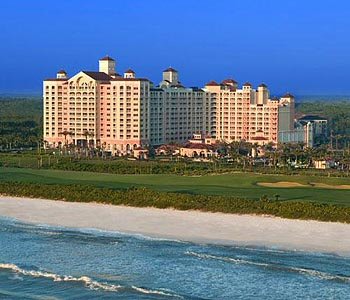 Ginn Hammock Beach Resort in Palm Coast, Florida.
Within a few years, he was developing Hammock Beach in Palm Coast and has since become a major developer there. By 2001, he had launched Reunion Resort near Walt Disney World.
Randy Lyon, a former Ginn executive and now president of Xentury City Development Co. in Orlando, said Ginn personally has a "passion and commitment" for his developments and the communities in which they're built.
That has translated into corporate-giving projects ranging from a $20,000 playground for the tiny community of Montverde, near Bella Collina in Lake County, to $2.5 million to help build an engineering school at Florida Gulf Coast University in Fort Myers, where Ginn is planning a development.
Ginn said development projects now in the company pipeline extend out at least a decade or more -- enough work to suggest a slowing in the pace of future acquisitions.
"We're not going to buy just to buy," he said. "When you're looking that far out, you get pretty selective about what you do."